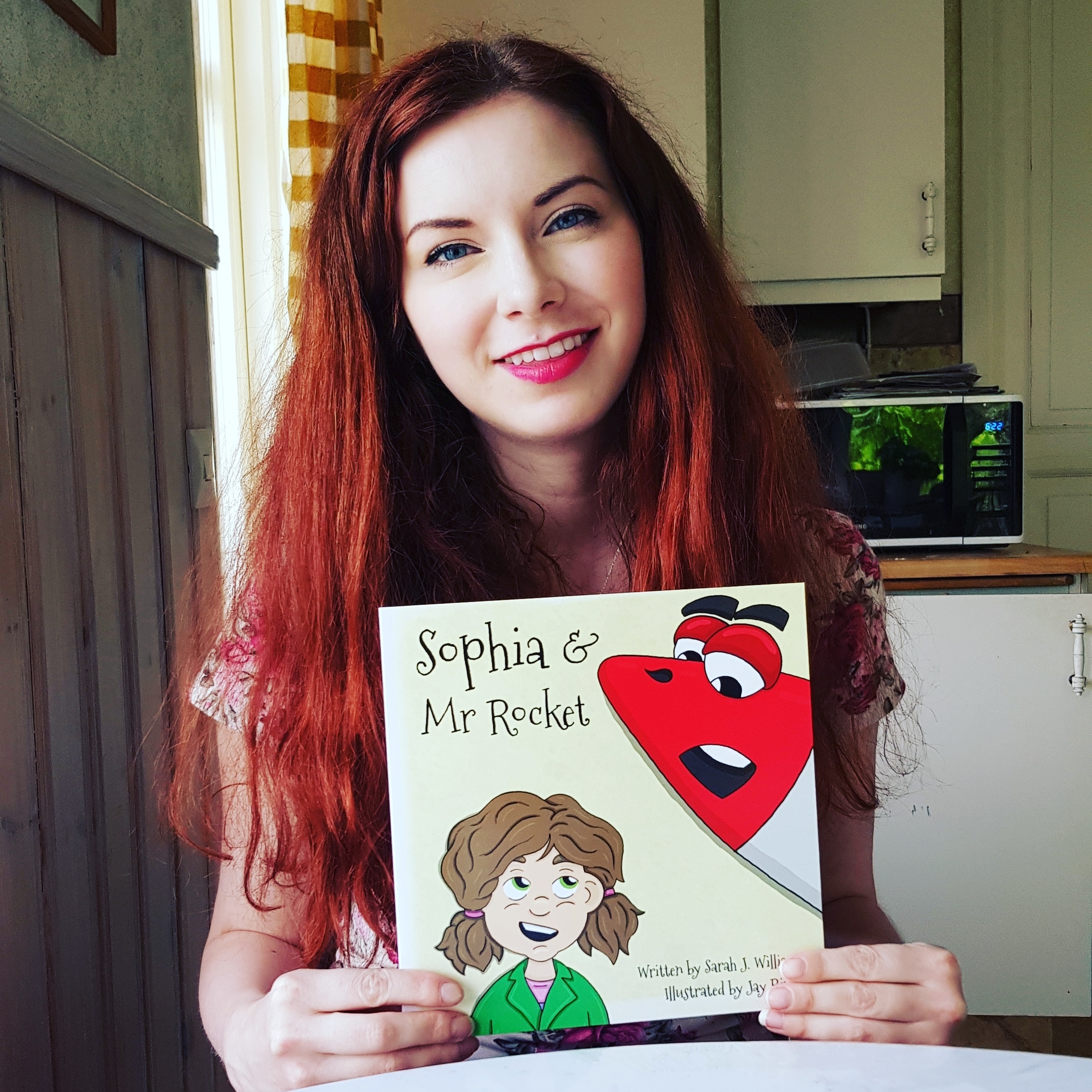 Sophia & Mr Rocket
Published: 6/30/2021
"Hurry up, we need to go!"
There is something extra special about Sophia... While other children play at the park, she explores outer space on her magnificent re-and-white rocket!
Sophia doesn't want to get dressed to go out, but Mr Rocket does NOT like waiting!
For every little adventurer, Mr Rocket is here to help make getting dressed fun.
The Sophia book series aims to help children with daily tasks that may be challenging for parents, teachers and other caregivers. Find out now how this clever book can help your child get dressed without fuss in a way that is perfect for children.
Sophia & Mr Rocket is a lovely story about friendship and reaching your goals. It's perfect as a bedtime story for children ages 0-6 and as a book for first-time readers at school.
Praise for Sophia & Mr Rocket
"This was a great entry in the Sophia series as a rocket successfully gets Sophia to play games and put on the right clothes like gloves and a scarf. The red and white rocket was a fun fantastic character. I enjoyed reading it and guarantee you will too!" -Matt Kratz
"Read this story to my three year old son who loves everything to do with rockets and the moon. He was really intrigued with the story and found it easy to follow with the great illustrations!" -Tina
"This book was on my nephew's wish list since reading the previous book, Sophia and the Dragon Who Came for Dinner, written by the same author. She is so skilled at what she's writing it's a pure enjoyment to read. This book, just like the previous book, has become a book we read again and again during bedtime when he's over, and my nephew LOVES it! He loved the dragon in the first book but adore the rocket in the current read. It's charming and has two games at the end of the book that you can play with your child to get them to put on their outdoor clothes quickly. A read I can highly recommend!" -R. Connor