About
Official Bio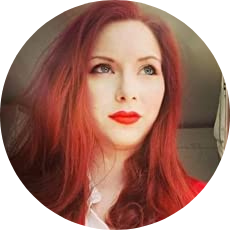 Sarah J. Williams is a children's books author who has written two books, Sophia & the Dragon: Who Came for Dinner and Sophia & Mr Rocket.
She lives with her half-British, half-Swedish family in a large house in Sköllersta, Sweden. She shares her home library (which is the heart of her home) with her husband, their daughter, three cats, and has over one thousand books.
Her own books are named after and based on her daughter (Sophia is her middle name). The books about Sophia contain helpful tricks, games, and stories that the author used to tell her daughter when she was little.
Writing has always been Sarah's greatest passion. A fun anecdote is that she created children's books even before she could read. When she was little, she folded together paper into miniature books, drew animals, and "wrote" by using wavy lines. Then, she made up stories to the small books, telling anyone who wanted to listen.
She's currently working on her subsequent children's book, The Princess & the Pea, as well as her non-fiction book, How to Write Children's Books. In addition, new entries in the Sophia book series will come soon.
Fun Facts:
One of her favourite books is The Hitchhiker's Guide to the Galaxy by Douglas Adams.
When she's not writing fiction, she's a freelance journalist.
She's fluent in English as well as Swedish.
She has three pets: three cats. They are called Ghibli (black cat), Willow (ginger cat), Daizy (tabby cat).
She sing in the choir and they do performances infront of a live audience 8-10+ times a year.
She studied writing at The Writer's Bureau, in United Kingdom.