Sophia & Mr Rocket
6/11/2021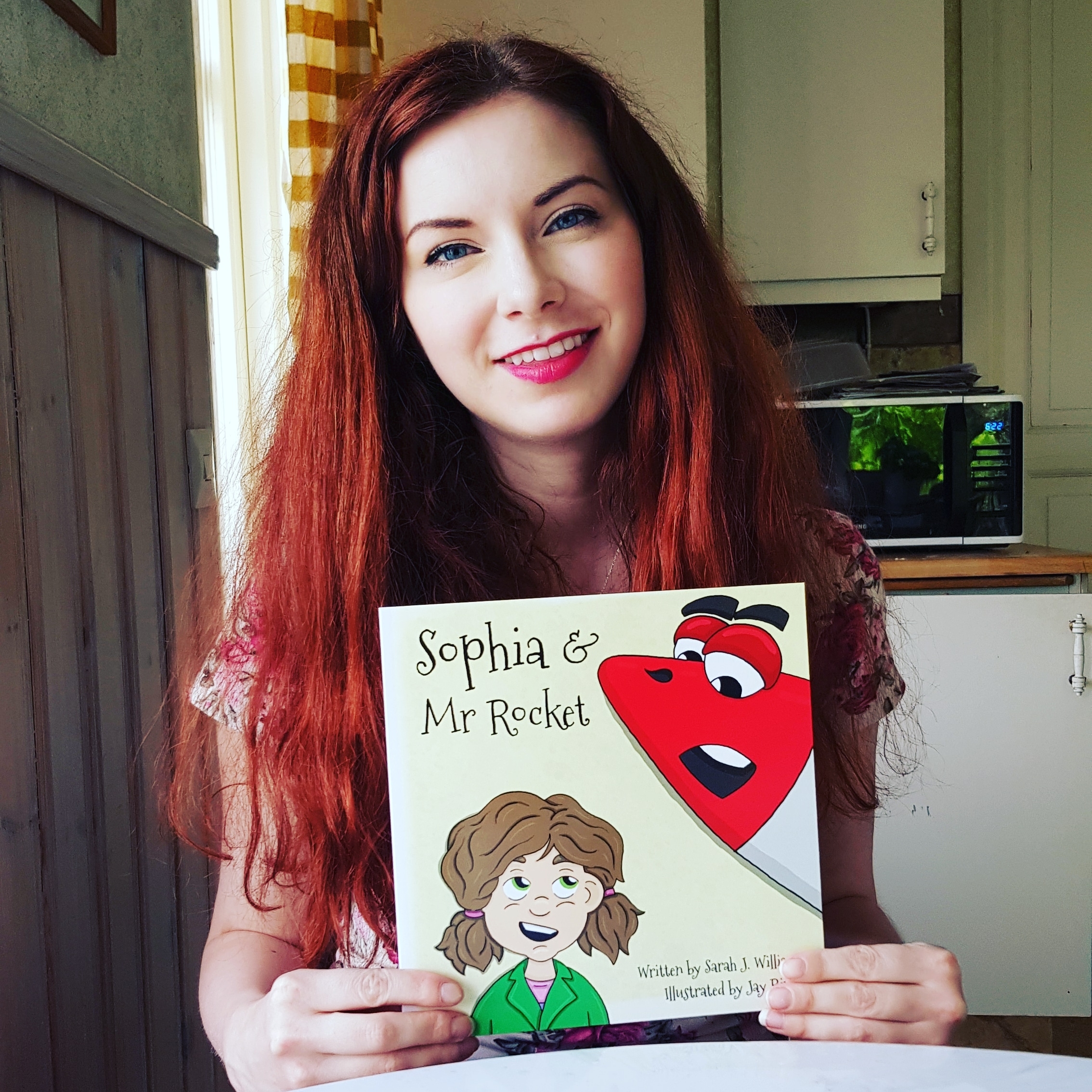 I finally have my latest book in my hands!!!!
It's just for me and the beta-readers to go through and find errors and changes that needs to be made.
The book have already had two editors look over the text three times, but we still found things that needed to change. Little things but things nevertheless.
For example, Mr Rocket was spelled Mr. Rocket three times in the book. I can't see how we missed that! But, now it's all fixed and sent in to the publisher.
I worked on the changes until 2pm at night! Needless to say, I was very tired the next day! Haha
I can't wait to show you the finished result! Me, the illustrator Jay Rixon and a whole team at the publishers Rowanvale Books, have worked very hard on this book.
The book is about Sophia and her friend Mr Rocket who is a red-and-white space rocket! When Sophia doesn't want to get dressed her friend Mr Rocket shows up and she is dressed without a fuss. Two clever games features at the end of the book that will help your children get dressed in an instant every time!
Out on 30th of June 2021!
I'll let you know when you can pre-order the book.