How to write for Woman's Weekly Magazine UK
8/24/2018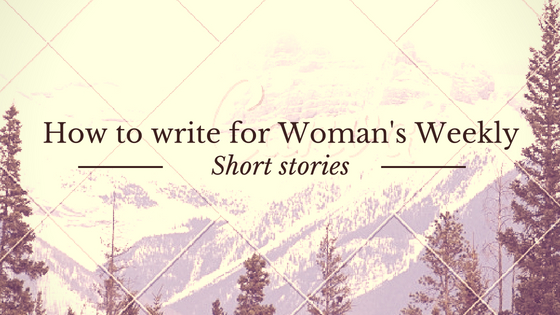 This summer I have focused on writing for the amazing magazine Woman's Weekly which is located in the UK. What I'm focusing on is writing short stories in 2000 words.
Woman's Weekly have strict guidelines that are important that you follow from start to finish. You can get their guidelines by e-mailing them at WomansWeeklyPostBag@timeinc.com or read this blog post.
First of all, Woman's Weekly doesn't accept short stories by e-mail so you will need to send it to them by snail mail. Print your story and put it in a large envelope which is posted to their address Fiction Department, Woman's Weekly, 161 Marsh Wall, London, E14 9AP, United Kingdom. If you send your story from abroad, you need to include an international reply coupon.
In the letter, you also need to include a stamped envelope with your address on it. Make sure that you have enough stamps on the envelope for Woman's Weekly to send one A4-page. They won't return your whole manuscript, but instead, tell you that they've received it.
On to the manuscript: It needs to have large margins on the sides of the document, and the space between the lines needs to be 2.0. This is because the editor wants to be able to make notes in your text.
On top of your manuscript, you need to write your name, address, e-mail, webpage, the title of your short story and word count. Then on top of each page, you need to write your name. It's a good idea also to include a page number on every page.
Make sure that your story is written on a computer and then printed. Woman's Weekly won't accept handwritten work.
So which type of work are they looking for? They're looking for short stories that consist of 1000 or 2000 words. However, they are also looking for serials that includes of 3, 4 or 5 parts. Each serial needs to be in 3,400 words.
They also say this about serials: "For serials, please send through a short outline detailing how you imagine each part progressing and giving an indication of the genre and characters. If we think your serial outline shows promise, we will contact you about writing the full story".
They also mention that it can take up to sixteen weeks for them to consider your manuscript and that they are unable to respond to you on e-mail.
I hope all of this will be of help to you when writing for Woman's Weekly Magazine UK! Wishing you all the best of luck and let me know if Woman's Weekly has published your work.