How to find writing ideas
8/28/2018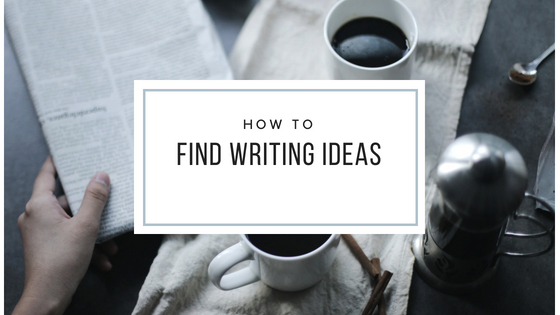 A writing teacher once told me that a writer without ideas is like a chef without ingredients, and as it's painfully true to our craft what do we do when we find ourselves without writing ideas? Luckily, there are many ways in how to see them, with or without a muse.
The foremost thing you need to do is find out what you like to write about and surround yourself with that subject. Don't just look at what is currently written within your favourite subject, look at what's being written in other countries and what has been written in the past. Look at history books to find characters which interest you and other readers.
Try to look at a new angle, could you mix the subject with another one? For example, "how to go to a spa on a small budget". Here you combine luxury and make it accessible at a low cost.
Another idea is to take a well-written subject and twist it a little to make it into something new. Glittering vampires, anyone? Alternatively, why not combine a love story between a zombie and a human? All of these have already been done, but it helps you think outside the box and make new combinations which compel new readers.
Is there a dream you've had or folklore which inspires you to write? Maybe a historical event or a mass murderer? Don't just surround yourself with things that you're interested in writing about, surround yourself with what can make interesting combinations.
To store my writing ideas, I keep them in a small notebook that I always carry with me. Ready whenever I need it. I also brainstorm ideas once a month, so I know what to write and never run out of ideas.